You thought I wasn't gonna do the NFLuminati Index this week, at least not before today's kickoffs, ain't you? Fuck that bro. Raven Mack is an old-fashioned man on the new-fangled internet. I done been up since 6 am, hit a dumpster, slopped some pigs, boiled up about 20 lbs. of hog livers and neck bones to feed my chicken flock for Thanksgiving breakfast, homemade a pecan pie, whipped up stuffing (had the kids tear up two loaves of bread though) with fresh sausage that just got ground from my own hogs two days ago (rest in peace Mr. Wu and Mr. Swinjun, you will be missed, and tasty as fuck, although I had to buy a new freezer on credit for your fat asses... by the way, 700 lbs. of processed hogs is more than a 12.9 cubic feet freezer can hold, trust me, I've done research on it), and put the 22 lb. turkey in the oven to slow mow the day down to a father's favorite holiday - standing around cooking, watching football, getting drunk (where applicable), and making the kids play outside in the empty freezer box since it's 65 degrees today.
So now it's time to stroll through the NFL power index for this week, tackling the AFC East and North divisions (and this time I'm even adding their scientific rating score so you can have a taste of my mad science and make this shit seem even more scientific than it already is, although the use of wild lettuce tinctures under the new moon also factors heavily, because science and spirit are the twin goddesses of humanity that impregnate our collective lives with abundance)...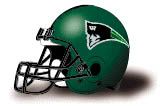 #1: NEW ENGLAND PATRIOTS
(7-3, 2nd overall, 9.0 rating on a 10-point scale) - The Patriots, despite their flawed defense, are still the best team in the AFC. Just because no single team seems impervious to sudden loss does not mean any team is suddenly better, and one of my largest problems I have with other power indexes is they are knee-jerk reactionary and will have like the Bengals at the top because of a good record or the Jets really low because of a bad record, but my science shows itself to be true. The Cowboys were never ranked that low in my system and will prove that to be true, just as the Jets are still higher than a lot of teams with better records. This does not mean they will make the playoffs but I'll save that banter for the Jets blurb. I am speaking on the Patriots now, who are still a prominent AFC team, and one that any other team will find hard to beat, either at home or on the road come January and the playoffs. Sure there are weaknesses in that defense, and the running game is cobbled together with baling twine and duct tape (hence Ben-Jarvis Green-Ellis having so many names, as he is actually two guys put together). But the knucklehead gangsta doofus TE combo of Gronkowski and Hernandez is actually creating a new passing game for Wonderboy Tom Brady that when working with his Whiteboy All-Stars of Wes Welker and Danny Woodhead, may create havoc for other defenses, a slow meandering and hard to stop havoc, much like the traditional running game but without running.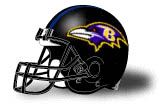 #2: BALTIMORE RAVENS
(7-3, 9th overall, 6.7 rating) - The Ravens, man, what the fuck? They are the most enigmatic team, up and down, a bipolar franchise that may make the playoffs and perform well then the whole team will psychologically disappear to Tijuana like Barrett Robins and lay an egg at some point, hopefully in the conference championship at the latest, so as to not ruin the Super Bowl.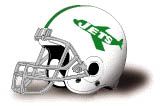 #3: NEW YORK JETS
(5-5, 10th overall, 6.5 rating) - Sanchez hate is growing, but I tell you exuberant and overly-excited Jets fans, to please look at the San Francisco 49ers. Can you tell me without question that Mark Sanchez is worse than Alex Smith? No, you can not. Sure, he's not Tom Brady, but neither are you and neither am I, so let's not compare ourselves to that CIA pop cultural operative. But with the proper coaching that limits his flaws and increases his strengths, Mark Sanchez, much like Alex Smith in San Francisco, can be utilized very effectively. But for whatever reason, the Jets have thought compiling an all-star team of the greatest players from two years ago on offense was somehow going to click like Tecmo Bowl. And now that they've deemed themselves the greatest team ever going into the season, they feel like being 5-5 is some sort of failure. But if they admit who they are, a wild card berth is certainly still attainable. However, if they can't admit who they are when they look in the mirror on a Monday morning, they will ultimately be a failure no matter how well they do. Looking at Rex Ryan's bloated, self-important ass though, I doubt they as a team will take on a realistic reflective temperament any time soon.
#4: PITTSBURGH STEELERS
(7-3, 11th overall, 6.4 rating) - The Steelers have actually been more susceptible than their record lets on. But they are the Steelers, perhaps the league's most prominent franchise, and they will always be in the mix, if not now then in a year or two. And it's funny to hear people say, "The Steelers defense is starting to show signs of age," because this is the fucking thing team that somehow plugs in a new Monster LB every five years, seemingly out of nowhere, and continually drafts well. Sure, Troy Polamalu has been a force on this team, but shit man, they always have a plethora of dudes who step in to take care of headhunting business. And the offense actually seems like it's only now hitting a stride that will be even better next year. They'll be a January factor though, no doubt about it.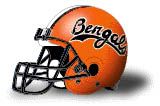 #5: CINCINNATI BENGALS
(6-4, 16hth overall, 4.3 rating) - The Bengals were maybe the worst 6-2 team in recent NFL history before their back-to-back losses. This is a mediocre team that benefitted from an easy early schedule, and they will continue to be mediocre, with a rookie QB, and sketchy skill position players. Sure, Andy Dalton and A.J. Green have looked really good, but can you honestly tell me they are any better than Carson Palmer and Chad Johnson were a few years back. No fucking way. This all means the most this newly blossomed Bengals franchise can hope for in the short-term is a lucky wild card berth and immediate elimination from the playoffs. However, I will give daps to Marvin Lewis for quietly assembling a fairly intimidating defense with an odd assortment of longhaired Samoans and crazy black dudes, none of which are the felons on work release like they had a few years back, but bonafide throwback players an NFL fan can love. And really, with all the draft picks they've accumulated as well by dumping the aforementioned QB and WR from a few years back off on sucker GMs elsewhere, they might even hope for a wild card win in a year or two.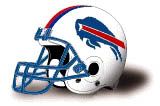 #6: BUFFALO BILLS
(5-5, 17th overall, 3.8 rating) - Ah, the poor Buffalo Bills, who thought they had resurrected theyselves from shit like psychedelic mushrooms, only to crash back to earth. But hey, it's like gas prices Buffa-bros - it went up higher than it should have, but it didn't come back down as low as it was. And sure, Fred Jackson broke his leg, but man, C.J. Spiller seemed like he might be an Adrian Peterson type coming out of college. Let's see what dude does as the #1.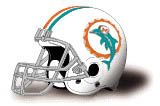 #7: MIAMI DOLPHINS
(3-7, 23rd overall, 2.1 rating) - Tony Sparano is doing the most beautiful thing a coach who is about to get fired can do - he has got his team fired up and winning, which will make it difficult for management to actually fire him at the end of the year, and will also get the players fired up to back him. Which means he is effectively sabotaging the workplace on his way out, during the short time left of his employment. As a man who has recently struggled through an abusive employment situation, I can respect that.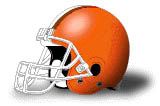 #8: CLEVELAND BROWNS
(4-6, 27th overall, 1.4 rating) - The Browns have played in anonymity this year, and I guess Colt McCoy is still their QB, with his gay porn looking ass. Personally, I just hope Joshau Cribbs gets more reps at WR and in the wildcat and as a returner and scores like 3 TDs a game because it's almost fantasy football playoff time for me. That's pretty much what the Browns are relevant for at this point - fantasy football and laughing at Peyton Hillis for ruining his NFL reputation. Didn't somebody tell this dude that he was a white RB? That's like being a fat mainstream porn star - enjoy your prominence while it is happening, and cash in as quickly as possible, because eventually everybody's going to go, "Oh yeah, this isn't what we normally do."