I straight up blew off last week's 3rd Quarter recap of the AFC East and AFC South, but I am slowly back at it for you this week, kicking off the 4th Quarter of the NFL season. This cycle through I will not be breaking it down into divisions, but classes of teams. We start it off with the bottom of the bottom, the teams that will be positioning themselves for higher draft picks through the month of December. One of these teams will end up being Andrew Luck's new home, or potentially a suitor for Urban Meyer or Bill Cowher. These are the wretched of the turf, the have-nots and probably-won'ts in many cases. So let us look at these car wrecks…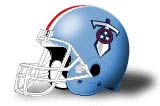 #1: TENNESSEE TITANS
(5-7, 25th overall) – The Titans are actually playing now as I write this bullshit, on one of those hokey NFL network Thursday night games, part of the NFL's desire to fucking squeeze every goddamned dollar it can out of people. Apparently part of the labor negotiating problem is the NFL stuck on going to 18 games, which I find unnecessary to be honest with you. The league has already become so watered down at times, with games that people don't give a fuck about, I just don't see how adding more is going to make it better. The Titans I included in this group, even though the Cowboys have a worse record, because the implosion of Vince Young that briefly led to them starting a 13-year-old kid named Rusty at QB made the Titans look like total punk asses, and had people actually suggesting Jeff Fisher might be done. But then the NFL's true ol' gunslinger – Kerry Collins – staggered out the locker room for four more weeks, and gave drunken, misdemeanor-happy Tennesseeans everywhere something to be proud of – a non-negro quarterback.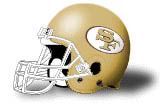 #2: SAN FRANCISCO 49ERS
(4-8, 26th overall) – Usually, some team I count out ends up making the playoffs, and it's easy to think that could be the 49ers, being they are really only 2 games out of first place in their division, and close out the year with 3 divisional games out of their final 4. But come on man, this team has only won 4 games 3/4 of the way through the season. There's no reason to think they could win 2 games, much less make up 2. Poor Mike Singletary, who for years was The Black Dude Who Should Have Been Made Your Head Coach. And then he finally gets a gig and gets his future blown to alex smithereens.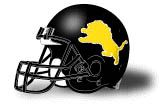 #3: DETROIT LIONS
(2-10, 27th overall) – Even though they seemed to have potential, somehow they end up at the bottom yet again. Another chance to get a top 5 draft pick, to add to the behemoth contracts they are already loaded down with. It's kinda depressing, even as an outsider, because they don't look like the worst team on earth, and yet they always end up right there. The fucking Rams are in playoff contention, and the Lions still only have 2 wins this year. Doomed. And they play Green Bay this weekend, which might get ugly as fuck, because it's hard to believe Drew Stanton can survive the longhaired whiteboy onslaught the Packers will bring. Poor Neil. I feel for ya bro.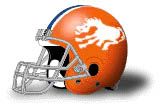 #4: DENVER BRONCOS
(3-9, 28th overall) – The Jay Cutler/Josh McDaniels combo worked out well for this franchise. They are straight fucked, with an old and not-so-good defense, and not much on offense, and the ugliest uniforms in the NFL. I thought those brown and yellow joints were actually tight. Of course, internet memedom was like, "Eww, they nasty," because the internet is full of shit. Fuck you internet. I bet you hated those Green Bay Packers basketball jerseys from last weekend too. You don't like nothing unless someone else tells you to like it. And being you were originally created by the Department of Defense, I can't believe myself to like what you like no ways.
#5: CINCINNATI BENGALS
(2-10, 29th overall) – I think you'd be hard-pressed to name a QB who has wasted more potential in his career than Carson Palmer. And remember when Chad Ochocinco was so Hall of Fame bound that he wore a jacket on the sideline? Man, the Bengals are the most lulzy team ever, probably more doomed than the Detroit Lions even in an overall sense. Like the Bengals actually get good enough to be fucked in bizarre ways on a larger scale than the Lions. Serves Cincinnati right though. Ohio is a depressing enough place, but to have a sizeable city in depressing Ohio with depressing Ohio attitudes about the world, yet influenced by crazy Kentuckians across the river, well it only makes sense the place is fucking doomed. I'm surprised it has not been burned to the ground before to be honest with you.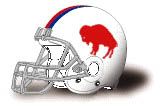 #6: BUFFALO BILLS
(2-10, 30th overall) – Do they still have a team, or are they in the CFL now? Did you see that fucking play for that one game in the CFL where like everybody kept kicking the ball around and then some dude fell on it in the end zone and the one team won? I have no fucking clue what is going on in Canadian football, but I would be willing to wager that Ryan Fitzpatrick would be a tremendous power there.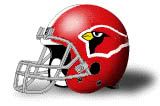 #7: ARIZONA CARDINALS
(3-9, 31st overall) – Matt Leinart's psyche has to be crushed at this point because basically Ken Whisenhunt said, "You know, I'll just start some dudes I never heard of before I'd start you." I'm not even sure if the guy who might start for the Cardinals this weekend actually existed in college. I think they just took a famous washout and gave him a new name. It's really Patrick Ramsey under a pseudonym. I have always said I appreciate the older days before rampant free agency when guys stayed with teams for their whole careers, and if you bought a jersey, you knew that guy was gonna be there and that jersey was gonna make sense. Larry Fitzgerald, and how sad I feel for that dude, is probably the greatest argument for free agency anyone's ever made to me. That guy shouldn't be forced to suffer like that.
#8: CAROLINA PANTHERS
(1-11, 32nd overall) – Okay okay, get it over with. Fire John Fox, bring in Bill Cowher. But will they draft some new super-young QB or stick with Jimmy Clausen? I think they will go new guy and trade Clausen for a draft pick. Fuck Jimmy Clausen. He looks like somebody made a really nice reproduction of an asshole out of femo clay, and then squished it slightly to make the face get all 10% Stewie Griffin.