Sort of neglected these NFL Illuminati lists the past few weeks - been busy with real life bullshit but also didn't really care too much. But we are halfway through this season, just now entering the beginning of the third quarter of the regular year of foozball games, so I figured I'd dust off my notebook and jot down my gibberish regarding teams again. This week, we bounce through the AFC West and South divisions, because of all the geographically connected divisions of the same conference, they combined for the worst overall records. And yet at least two of these teams (meaning probably two of them) will make the playoffs. Which is fine. I live in Virginia, where they expanded the high school playoffs of the smallest sized schools for this year, and in one division there's actually a 1-9 team that made the playoffs. No shit. So we are not to that point in the NFL, thus you should stop bitching when you are all like, "Nobody from the NFC West 2010 should have made the playoffs, and because of this one time thing we should make crazy weird rule changes that make it so only the teams that ESPN and NBC put on night games make the playoffs, with like a Michael Vick wild card rule where famous players have to make the playoffs too." Because that's what you'd do, you ignorant fucks...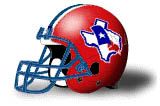 #1: HOUSTON TEXANS
(6-3, 11th overall) - The Texans are basically an Arena League team at this point, who will be smited by superior football franchises once they actually make the playoffs. I'm still pissed a new team in Houston didn't embrace the recreational abuse of codeine as popularized by DJ Screw and have purple uniforms. Not gay purple like Baltimore but gangsta candy flake purple helmets with gold face masks and shit. Instead they look like a post-9/11 PR firm came up with their shit, which they did. Stupid fucking NFL the corporate years.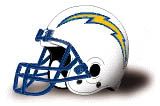 #2: SAN DIEGO CHARGERS
(4-4, 16th overall) - I thoroughly enjoy the continued professional shortcomings of both Norv Turner and Philip Rivers. One day, they both will be gone, and we'll have to look back and fondly remember all those wasted Chargers years together, over codeine cough syrup. You and me.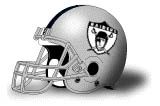 #3: OAKLAND RAIDERS
(4-4, 19th overall) - I've been reading a lot about Wilhelm Reich and his orgone accumulator theories and it really makes me sad Al Davis never embraced these philosophies. I don't think Carson Palmer would've been acquired by the Raiders had Al Davis received the healing touches of an orgone accumulator. He'd still be alive and Cyborg Jim Plunkett (created through genome mapping and the use of Tesla coils combined with Silicon Valley technonerd input) would be leading this team to it's fifth Super Bowl in a row. And Kenny Stabler would be the coach.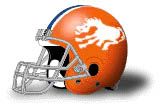 #4: DENVER BRONCOS
(3-5, 20th overall) - I like Tim Tebow being successful because he'll only be mildly successful but it will be enough to make the Broncos stick with him and the racist wealthy miscreants of Colorado to love upon him and it'll keep the Broncos from being a top-quality football team for years to come. But let's be clear - I don't like Tebow. Who the fuck believes in Jesus God in 2011? Hasn't this dude ever taken mushrooms, or read Kerouac, or really blinked hard enough for his eyelids to swipe away the blank look for four seconds to be like, "Oh shit, titties trump jesus."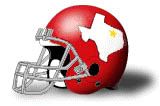 #5: KANSAS CITY CHIEFS
(4-4, 21st overall) - I don't have anything to really say about the Chiefs because I'm thinking about Christy Canyon movies after thinking that "titties trump jesus" line. I went into a porn movie place the other week, and make no mistake about it, almost every dude who works in a porn movie store (about 75% to be precise) is a kind of composite of a Robert Crumb drawing of a Charles Bukowski story but brought to life (it needs that double filter). But I asked the dude after thumbing through about 19 shelves of strange gonzo amateur 8 hour fetish themed weirdness if they carried any classic porns, with stories and hair on the pussy and real titties, and he said, "No. They got those parody ones, which are as close as you'll get. That's the thing about classics - they ain't making no new ones." And I agreed and bought a canned Dr. Pepper for a dollar because I have a hard time looking through porn videos for like half an hour and not actually buying anything.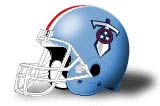 #6: TENNESSEE TITANS
(4-4, 22nd overall) - I haven't actually seen a picture of Mike Munchak so in my mind the head coach of the Tennessee Titans looks like the Count from Sesame Street, just really serious about football, and not obsessive compulsive about counting.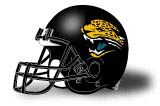 #7: JACKSONVILLE JAGUARS
(2-6, 25th overall) - Jack Del Rio is a serious about football dude, and yet he is not doing well as a head coach, though he may somehow keep his job because he coaches in Jacksonville, where most people don't know there's a football team. I like seeing the sidelines of a Jaguars game because they have a high black dudes with dreadlocks concentration factor, and being they are from Florida it makes me think of Ozone magazine and weird local rappers who get one page interviews where they talk about how they started a blunt paper company because nobody was making cantaloupe flavored blunt wrappers. I can understand that type of thinking.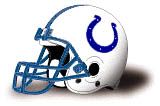 #8: INDIANAPOLIS COLTS
(0-9, 32nd overall) - Peyton Manning should own like 10% of the Colts, and instead they're talking about dumping the dude on the side of the road to draft Andrew Luck. That would mean Peyton Manning would go somewhere else, and he's a pretty smart dude, but also probably past his prime but really famous, which means that he stands a good chance of being the Washington Redskins starting QB next year. That would crush me, like deep down crush my spirit and soul.