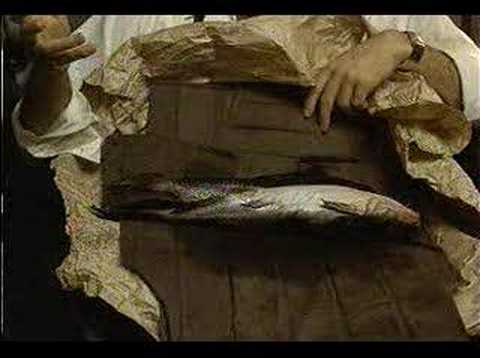 It's a Sicilian Message. It means "We should have been a playoff team. We're not a playoff team. This is disappointing. Oh, and Luca Brasi sleeps with the fishes, too.
"
So the 49ers, with both the last gasp and the desperate kick of a man being strangled, finally had their bowels loosen in that final spasm of life, shitting on themselves one last time as they shuffled off this mortal 2010 playoff coil. The team that was almost universally assumed to win the NFC West by default because they treaded water in the offseason while the other three teams got worse now sits at 5-10, mathematically eliminated and woefully disappointing. Treading water? It turns out they had plateaued instead. Head Coach Mike Singletary, he of Drop Pants During Halftime, Call All Remaining Time Outs Spitefully At The End Of A Blowout Loss, and Firey Motivational Speech that got the most out of Vernon Davis once upon a time but more recently equates to having a shouting match with his various quarterbacks on the sideline, had gotten this team as far as he can get it at the end of 2009.
Which was 8-8 and not a playoff team even in what was probably the softest division in football. Which this year became 5-10 and still not a playoff team even in what was definitely the softest division in football. To Wit: had the 49ers beaten the Rams in St. Louis, there would have been a three way tie for the division lead at 6-9. And among those 3 6-9 teams the 49ers would have
controlled their own destiny.
Picture that in your mind. Especially if you're a Tampa Bay Buccaneer or Green Bay Packer fan, and saw your team beat the 49ers convincingly and are on the verge of missing the playoffs entirely despite having a good season because the NFC West winner gets one guaranteed spot.
And so today, after one final loss in which The Disciplinarian's team played undisciplined football, the Motivational Speaker's team looked unmotivated, and in which there was an unannounced change at quarterback TWICE -- Troy Smith being announced as the starter at the last minute, only to give way to Alex Smith ONE MORE TIME late in the 4th quarter, as if football worked like baseball and you wanted to bring in a designated reliever at the end of the game to close it out -- Head Coach Mike Singletary ran out of pithy, Billboard-Worthy Quotations, and was officially fired with one game left in the season. The Defensive Line Coach will guide the 49ers through their final game, which is a home game against the Cardinals and gives Whoeverheis McWhatshisname a puncher's chance of getting to retire with a lifetime 1-0 record as an NFL head coach.
I really did think Singletary would at least last the season. Not that he necessarily deserved to based on performance, but there wasn't really anyone to promote in his stead (case in point: it's the DL coach and I can't even remember his name yet). Also, the last time this team had an Interim Head Coach, it WAS Mike Singletary. He finished strong, quoted and interviewed well, and Team President Jed York was all swept away and rushed to promote him to full time head coach as soon as the season ended. And before other, more proven, perhaps better candidates for Head Coach (or GM, which this team also needs) became available. But, oops, the front office and the fan base had already gotten pumped up and committed to the new guy. While the the jury is still out on the very young and very green Jed York and there's no real way to predict how he will perform, he has demonstrated a willingness to learn from wiser people, i.e. his uncle Eddie DeBartolo Jr., one of the Sanctified Names for the 49er Faithful, and more importantly Jed has shown an awareness that he NEEDS to learn and does not already know what to do. This does NOT mean that his next head coaching hire will be any better than the last one, unfortunately. It DOES mean, however, that if nothing else he will not repeat the mistake of rushing to judgment.
York called a press conference today, to announce Singletary's being Relieved Of Duty (much like the sphincter of a dying human being, as discussed above), and that now their search begins for a New GM, who will hire the New Head Coach, and No We Can't Announce The Names Of Any Candidates For Either Position Because Many Of Them Are Still Under Contracts and That Would Thus Be Tampering So Stop Asking Us For Names You Stupid Reporters I Can't Tell You Anything And Answering Your Questions With Names Would Compromise The Process Of Hiring Those Names So Drop It.
As for why Singletary was fired with one week to go instead of being canned earlier or being allowed to finish the season, keep in mind: Disappointing as the 49ers had been this year, they were not mathematically eliminated until now. Jed York had promised this would be a playoff team. Mike Singletary had promised this would be a playoff team, and reporters are now tweeting that Singletary had promised after Week 1 to resign if this was NOT a playoff team. Reportedly in the wake of this loss he was asked to resign and refused.
So Jed calls a press conference:
Not pictured: cut-aways to the sudden "Vacancies" at the GM, Head Coach, and QB positions.
On Monday to announce the firing, and promises changes all around all key positions. And so the 49er faithful cross their fingers once again, and hope the
wunderkind
takes after his uncle and not his mother and father as he makes his next hiring decision. May he learn from his past mistakes and have this hire go better than his last one. And Alex Smith? If team personnel offer you a ride anywhere in the next couple weeks, don't sit in the front passenger seat.