Well, you have probably been overloaded with analysis and opinionations regarding the pair of Sunday games this week, and most of that is four shades of the same ol' shit. I was riding around in my truck today and the stupid Jim Rome show came on and he did that yeah gimmick he does and it reminded me to change the station, which I did, listening to some boring ass interview on NPR for like an hour, and went back, and he said exactly what everybody else said. Fuck that same ol' shit. I am here, high on hydrocodone, sipping on a ginger ale with a couple of squirts of wild lettuce tincture to keep me staying medium, and though I may end up picking the exact same teams that was already picked by everybody, but I am going to get there through metaphysics and analyzing the stars and the waning gibbous moon. In fact, on the full moon this week, I sat naked around a bonfire made of railroad ties next to the beautiful James River in central Virginia, with a tongue full of blotter acid, and after shaking my fear of coyotes – who I'm certain I saw walking on their hind legs just the other side of a mossy overhang on an old footbridge where the Kanawha Canal used to be, I sunk into trance mode, and thunk on these two games very hard, yet very softly, so as to not block the Universal Magnetics injecting True Science into my mind. After six hours, and a quick near frozen dip into the rushing waters, I slept for 19 hours, and woke up yesterday sure of all these things I am about to write for you. I do not put it here until now, late on a Friday, because I do not respect the work week slacker, idling around his cubicle and wasting time online in various ways. If you do not like your work, stop your work. Do you think any of the key players and teams involved this weekend do not like their work? Do you think they fuck around online when no one is looking? No. Life requires forceful dedication, and I hope that you will promise me – inside your own mind – that if you read through this thing before Sunday afternoon, and there is time for you to do so, go outside into the cold January air and contemplate what it is you would want for your every week of the rest of your life and shoot it into the sky. You shoot it up there enough and it will eventually shower back down upon you.
So here are the breakdowns for this week, and being there are only four teams, I have split them into offensive and defensive sides, and ranked them so, breaking apart the NFLuminati scale appropriately, and here it be…
#1: PITTSBURGH STEELERS DEFENSE
(1st in points allowed, 1st against the rush, 12th against the pass) – The Steelers defense, for like a decade, has been so stacked, it's ridiculous. Like everybody knows how Troy Polamalu is one of the league's best, but his counterpart at safety – Ryan Clark – is a fucking coverage-savvy headhunter himself. Seriously, you roll through their defense, and there's strong players everywhere. My favorite lately has been that Brett Keisel dude growing the berserker beard. And old ass Dick LeBeau stalking on the sidelines, more Apocalypse Now surfing general than defensive coordinator, loving the smell of ammonia tablets in the morning. At times it's like he's playing Madden, blitzing every play, on easy mode against his half-witted little brother. Being they are #1 in the NFL against the rush, and that's pretty much the most solid part of the Jets offense, I cannot imagine they'd do anything but rough them up some Mark Sanchez on Sunday night.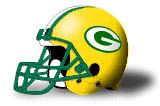 #2: GREEN BAY PACKERS DEFENSE
(2nd in points allowed, 18th against the rush, 5th against the pass) – I could go into long analytics about the Packers defense being awesomely chaotic, and talk about Clay Matthews' long hair, etc. etc. But really it all comes down to this – Clay Matthews finds his way into the backfield, and Jay Cutler is Jay Cutler, and Tramon Williams and Charles Woodson are probably the best pair of CBs left in the playoffs – maybe not the shutdown corner types that Revis and Cromartie kind of are, but Woodson creates issues, and Williams has turned into quite the ballhawk, and all that is a string of dominoes that leans towards the Packers not even needing to go offensively crazy because Jay Cutler is bound to toss a pick-6 or two.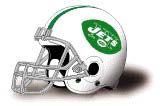 #3: NEW YORK JETS DEFENSE
(6th in points allowed, 3rd against the rush, 6th against the pass) – Bart Scott got to run his mouth in glory after the Patriots game, and it's hard to see how this defense is going to get up for the Steelers like they did for the Patriots. Pats/Jets was a blood feud, that goes back long before Bill Belichick and Tom Brady were in Boston. And after expending all that emotional energy, it's gonna be hard to hulk up for another playoff showdown. They are a tough defense, and Rex Ryan's braggadocios nature has been thrust into this team. But ol' Rexy did not exactly have a lot of swagger this week. Probably would've been good to just go all in, and talked shit about the Steelers offense, and how hey, he might've done some foot fetish videos with his wife, but those were consensual acts between sober adults, and then go right into talking about Ben Roethlisberger's mobility in the pocket and laughing because everyone would see what he did there. That's what I wanted to see, every week.
#4: PITTSBURGH STEELERS OFFENSE
(12th in points per game, 14th in passing yards, 11th in rushing yards) – Steelers offense is old school football with new school dynamics. It is evenly good at pounding and passing, and just kinda does it all, consistently, until something breaks down on defense. And honestly, Ben Roethlisberger is, for my money, the best QB in the NFL. I know popular opinion is that Brady and Manning are the top tier, and then underneath that on the second tier is probably Big Ben and Drew Brees, but come on man. If the Steelers run the table here, that will Big Ben's third Super Bowl ring. His first one, he was basically a slightly improved Trent Dilfer model. But he has consistently gotten better and better. Him being a rapist, that pretty much fits the thinking though. Running an NFL offense is basically rape anyways, forcing your way on the other defense, thrusting up the middle, quick passes to loosen them up and create a more wide open gap to more easily insert your will, crushing the spirit of the defense, leaving them analyzing what happened and how one little thing might have made it turn out different and not so painful, for the rest of their lives. Big Ben.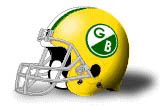 #5: GREEN BAY PACKERS OFFENSE
(10th in points per game, 5th in passing yards, 24th in rushing yards) – The Packers offense is firing on all cylinders lately, and was dialed the fuck in last week. Funny thing is, it's a cast of second-hand characters at skill positions, who are doing pretty damned good. The difference for them this year as opposed to previous years, regardless of all the injuries, is that their offensive line has held up well, and is giving Aaron Rodgers enough room to see what he needs to see to pick motherfuckers apart. I think the key stat is the Bears defense, though solid, is fairly loose against the pass. If Aaron Rodgers can start hitting a few passes before Julius Peppers gets a good shot at concussing him, then the Bears will fall back on their heels, and that's just gonna make it worse. Although, it can also be said that Rodgers has not yet made it to the big game, and until he does it, hasn't done it.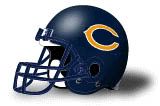 #6: CHICAGO BEARS DEFENSE
(4th in points allowed, 2nd against the rush, 20th against the pass) – Really, the Bears defense is good enough to checkmate the Packers offense, maybe. The key is going to be to have Julius Peppers locked in a cage for 24 hours, feeding him gunpowder, and showing him pictures of Aaron Rodgers having sex with every woman he ever loved in his whole life. Then have a ballboy snag a sweaty towel from Rodgers locker on Saturday, and dangle it under Peppers' nose right before game time, and just let that dude fucking loose. Really, that is their only hope, to concuss Rodgers out the way, and hope Matt Flynn is not secretly some uber-awesome back-up like he looked like he might be that one game against the Patriots.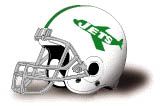 #7: NEW YORK JETS OFFENSE
(14th in points per game, 22nd in passing yards, 4th in rushing yards) – The Jets offense has gotten by on the backs of their defense, and though Mark Sanchez is a poster-ready good-looking dude, he's not made the big plays in the big games yet, outside of last week. At the same time, this is his second AFC Championship game already in his young career, so he's definitely experiencing trial by fire. The Steelers defense is just too unflappable, with no visible chinks, and Sanchez has made his money this year on feeding on the weak. There's not a weak defense left. Also, am I the only one who thinks L.T. is like a half-witted man-child? He just seems kinda goofy, and not in a good way. More of a "I accidentally shook my baby and he ain't breathing no more" type of way.
#8: CHICAGO BEARS OFFENSE
(21st in points per game, 28th in passing yards, 22nd in rushing yards) – Jay Cutler. He is a guy who looks really good at times, and then other times, something breaks inside his brain. His brain has not been broken for a few games in a row, which means all those broken neurons are stacking up one side of his head, just waiting for a stiff shot to knock them over and turn him retard, throwing jump balls downfield.